Metal Fabrication & Assembly
Lanzen Incorporated is a precision metal fabricator, experienced in meeting the rigorous standards required by our defense industry customers, like the US Government, BAE Systems, General Dynamics, Lockheed, Raytheon, AM General, and many others.
We manufacture welded fabrications and metal assemblies from carbon and alloy steel, armor plate, aluminum, titanium and copper in all shapes and many sizes. All Lanzen welders are certified to AWS and military standards and equipment calibrations are painstakingly maintained.
Understanding that our role as high performance manufacturers is one key to our customers' success, we continually monitor our resource needs, making sure that all Lanzen facilities are equipped with the latest in manufacturing technologies.
Our relationship with manufacturing partners, suppliers and subcontractors depends on their willingness to make the same level of commitment.
In addition to the well-maintained fabrication machinery, such as press brakes and welding machines, utilized in our Romeo (Michigan) plant, Lanzen employs Trumpf and Cincinnati© Laser Cutting Systems for precision shape cutting and Fadal© and Hurco© CNC vertical machining centers.
The 6000 watt Trumpf Fiber Laser in Romeo extends our fabricating capabilities by adding "lights-out" operational ability for material shape cutting. The addition of two new Accurpress press brakes (a 1,250 ton and a 350 ton) to the equipment list further expand those capabilities.
Our Mancelona (Michigan) facility features surface treating (alodine, phosphate, etc.) and production painting equipment in addition to a large assembly department. They also maintain full fabricating capability as well. All Lanzen facilities maintain packaging services capable of fulfilling the demanding packing and labeling requirements of our military customers.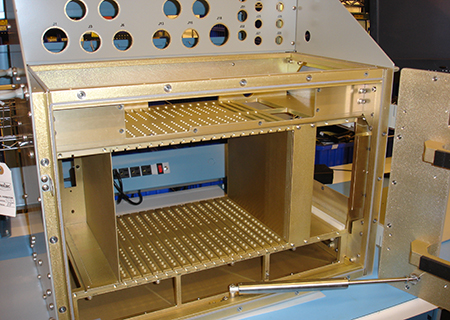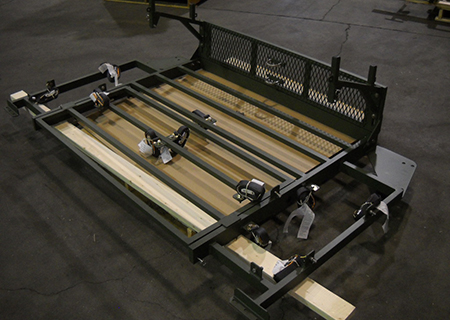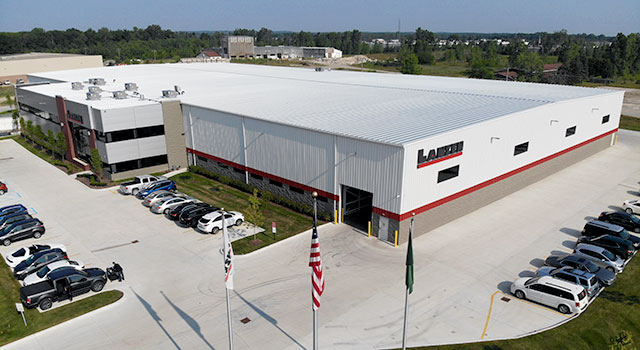 LANZEN INCORPORATED
100 Peyerk Ct
Romeo, MI 48065
Phone: 586-785-3340
Fax: 586-281-3177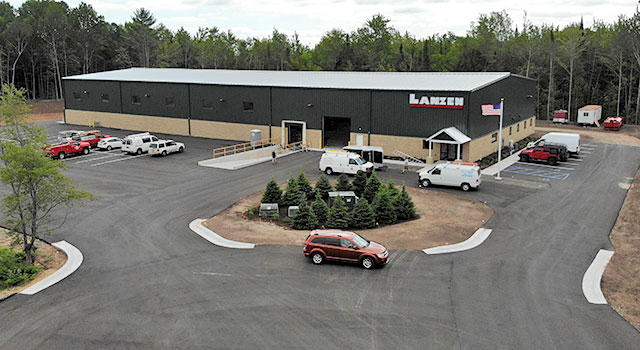 LANZEN-HARBOR SPRINGS
9000 Moeller Drive
Harbor Springs, MI 49740
Phone: 586-785-3377